Eurotux introduces Trust by Eurotux
The company redesigned its outsourcing offer to provide a service tailored to the needs of each client
Eurotux, a company specialized in implementing information and communication technology solutions tailored to its clients' needs, now offers its latest service – Trust by Eurotux.
Designed for companies that traditionally rely on a very small team – often a single professional – Trust by Eurotux aims to answer companies' main challenges regarding this dependency:
Difficulty in retaining staff: with a market marked by voracious competition, companies struggle to be able to attract and retain talent in IT-related areas.
One-man show: many companies centralize in a single professional all the management of IT policies and infrastructure. When this professional leaves the company, the company faces a period of disruption that has obvious impacts on the business.
Static training: in this scenario, companies count on a professional who makes his know-how available, but who is not subject to constant training and specialization – an essential argument in a world where cybersecurity is mainly based on knowledge.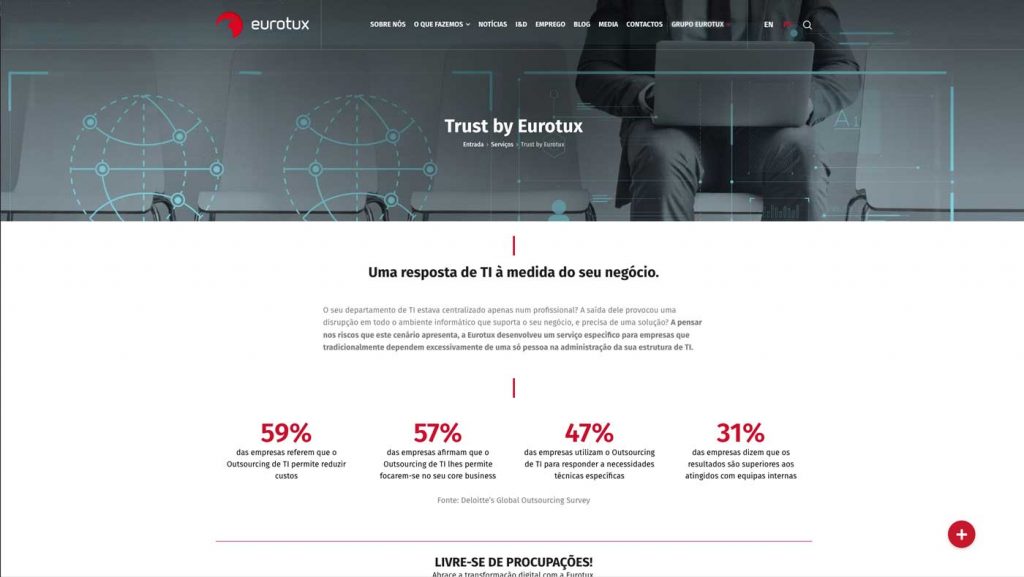 With Trust by Eurotux, Eurotux clients have an IT professional dedicated to the specifics of their infrastructure and business needs. Trust by Eurotux guarantees immediate access to a Eurotux ICT professional dedicated to the company and their replacement in case of unavailability, due to holidays or other reasons.
The allocation of the professional to the client benefits from great flexibility, to ensure that the demands of the business and its variations in terms of the nature of tasks or workflow are met. Thus, the resource may be allocated five days a week at the client's premises, but the client may choose to receive the resource in a mixed face-to-face/remote model and limited to a few days a week, if this model is the most appropriate.
The IT professional who will provide the services will also act as a point of contact with Eurotux, in order to benefit from the know-how and skills of the entire Eurotux team, if necessary. Furthermore, there is a contractual obligation of total confidentiality regarding the client's business and data.
Eurotux professionals are duly prepared to guarantee a wide range of ICT services, such as Helpdesk tasks, hardware installation and configuration, operating system installation, IT park and licensing plan management, and implementation of cybersecurity policies at various levels.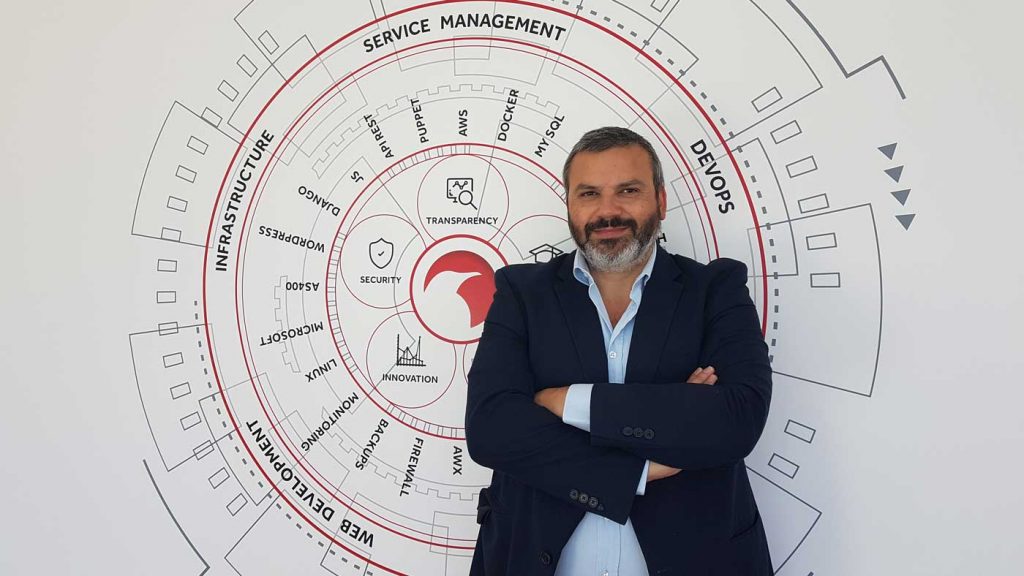 Jorge Paiva, Head of Sales of Eurotux Group, explains that "the creation of the Trust by Eurotux solution was the company's response to a gap we identified in the national market, characterized by a scenario in which many companies place all responsibilities of implementation, management and maintenance of IT infrastructures in the hands of one or two people – with the inherent challenges for the business when that person is unavailable or leaves the company".
Jorge Paiva emphasizes that "Trust by Eurotux was designed with the necessary flexibility to perfectly adapt to each client's needs and allows them to have in Eurotux a partner that always assures the necessary human resources to reach their goals".
You can learn more about the Trust by Eurotux solution at https://eurotux.com/pt-pt/servicos/trust-by-eurotux/