Eurotux implements security and Disaster Recovery solutions at Unicol
The Azorean company renewed its system protection and monitoring solutions and updated the data center computer park
Created in 1946 and currently formed by the union of 23 cooperatives on the Azorean islands of Terceira and Graciosa, Unicol has a team of about 200 workers, to which are added the 600 milk producers who are its partners. Dedicated to the collection of milk and marketing of dairy products, Unicol also operates in the areas of feed manufacturing, marketing of cattle for slaughter and has veterinary assistance services and artificial insemination in animals.
The Challenge
This company, which has just celebrated seventy-five years of history on 06/18/2021, embarked on the path of digitalization many years ago, and was recently faced with an additional challenge: the complexity of its systems required a partner to be permanently available for support tasks. This scenario was reinforced with the need for urgent and timely interventions in systems critical to Unicol's business. Security and availability, and consequently system monitoring, were a key concern for the Azorean company. To this argument was added the greater complexity of the systems, which implied a partnership with a company with a more comprehensive vision, capable not only of providing assertive technological answers, but also of suggesting changes to be implemented in the infrastructure.
The Solution
After a quick market consultation and on the recommendation of other partners, Unicol contacted Eurotux, explaining the pressing needs for continuity in the support of IT structure maintenance and also the continuous development of the same to face the technical challenges posed by the market. After a period of infrastructure assessment and priority definition, Eurotux designed a specific solution for Unicol with permanent monitoring. This solution involves the creation of a technological platform which integrates several services, and where security is paramount, namely through the implementation of a Disaster Recovery solution which guarantees fast system recovery in case of a disaster, malfunction or failure. In this field, we highlight the fact that the entire production environment is replicated in disaster recovery systems in two facilities in Terceira island. Besides IBM and Lenovo equipment, the disaster recovery infrastructure also has products for the implementation of high availability of Rocket Software.
In addition to disaster recovery solutions, security also received special attention – especially after the implementation of the RGPD in 2018. In this field, Eurotux relied primarily on Sophos' portfolio to ensure a full response regarding data protection, malware prevention and information encryption techniques – essential arguments to fight against cyber threats. Unicol's entire infrastructure, including its Endpoints, relies on Sophos protection solutions.
The result
José Teixeira, Unicol's IT manager, states as main advantages of Eurotux's solution implementation "real-time monitoring of systems", which allows for immediate knowledge of problems that occur in the infrastructure and ensures "a timely response". The same manager emphasizes that the implementation of the Disaster Recovery solution "provides Unicol with greater security in the operation of systems and the organization itself" and ensures a "very significant reduction in constraints" whenever a disaster situation may occur in the datacenter.
Besides the implementation of the disaster recovery solution, a new approach with regards to security also materialized. With the implementation of Eurotux's data security solutions, Unicol now has its information more robustly protected against theft or data tampering and levels of prevention against malware – of any nature (phishing, ransomware, among others) – with security and encryption solutions that protect about 80 endpoints, including desktops, laptops and mobile equipment.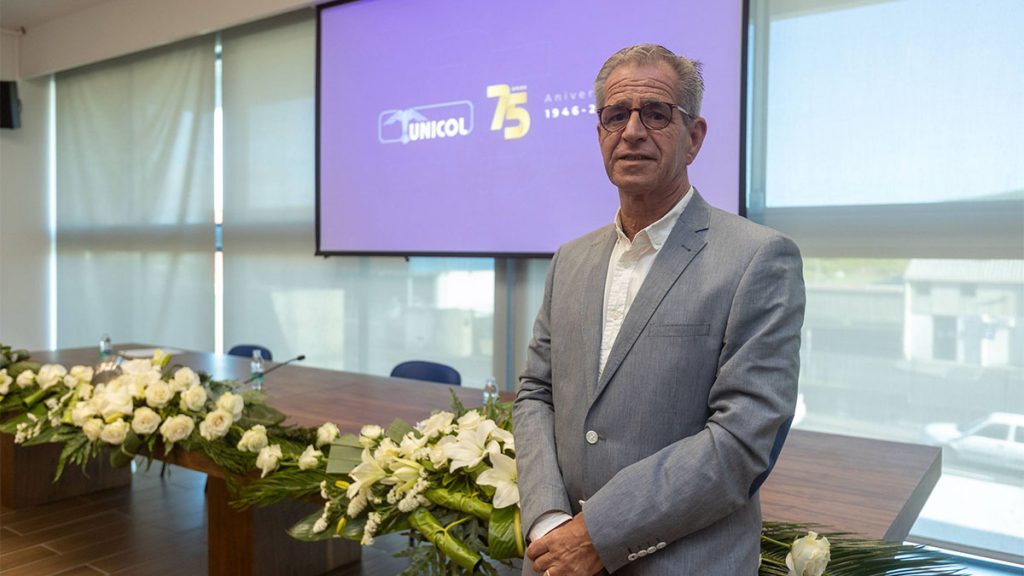 With Eurotux's Service Contract model, Unicol has access to a wide variety of services, tailored to its needs, permanently monitored and with a rapid response. Eurotux also acts in a preventive manner, with pre-defined maintenance plans, defined operational tests, and service management which includes periodic meetings, allowing Unicol to access metrics which reflect its state of evolution (number of open cases, number of failures, resolution times, suggestions for improvement, management of versions, releases, firmware, among others).
Unicol's insularity allowed for an easy adaptation to the partner mode based on remote contacts, but Eurotux will travel to Terceira and Graciosa islands whenever there is a need for local assistance, or at least once a year, for a technical inspection of the implemented solutions. Moreover, "the personal relationship built over the years and the unique availability of Eurotux's teams are an additional argument for us to look at this partnership as the way forward", concludes José Teixeira.
"Eurotux operates in the IT market with a degree of professionalism and efficiency that left us frankly satisfied, a satisfaction that remains with us until today" – José Teixeira, IT manager of Unicol, CRL.
Client: Unicol, CRL Website: www.unicol.pt