Eurotux renews cybersecurity offer with Sophos solutions
Eurotux has renewed its cybersecurity portfolio with Sophos solutions. To stop the constant evolution of cybersecurity threats, Sophos solutions are constantly being updated. And to stay one step ahead of threats and eliminate them before they can cause damage, Sophos XDR and Firewall XGS are the new options from this manufacturer, now available in Eurotux's cybersecurity offer.
Sophos XDR – A reference in IT security solutions, Sophos Intercept X with EDR offers the highest quality threat detection needs at organizations' workstations, which are one of the most vulnerable entry points for cyberattacks.
IT infrastructures are increasingly dispersed across multiple platforms, on-premises and in the cloud, with distributed systems and employees working from anywhere in the world and on any device. That's why Sophos has developed Intercept X with XDR, which integrates network, email, cloud and mobile components into the already award-winning EDR protection, thus delivering protection and detection systems to the IT environment as a whole. This solution integrates EDR and XDR into a single offering. All EDR customers with whom Eurotux works will automatically receive XDR functionality and the default retention in Sophos Data Lake will increase from seven to thirty days of historical data. Customers who had Sophos Firewall or Sophos Email will now be able to take advantage of cross-product visibility, all at no additional cost.
Firewall XGS – The new XGS series of firewalls will continue to be a reference in network security and ensure a reorganization of packet traffic on the firewall, improving performance. Each firewall in the XGS series now features two processors. A high performance multicore x86 processor and an Xstream Flow processor to intelligently accelerate applications by offloading reliable and security verified traffic to FastPath. About 90% of network traffic is encrypted and almost 50% of malware uses TLS to avoid detection.
The XGS series further integrates with state-of-the-art infrastructure devices such as APX access points and Sophos SD-RED remote Ethernet devices. With Zero-Trust Network Access managed in the cloud and new network switches coming later this year, Sophos pushes your network security to the limits.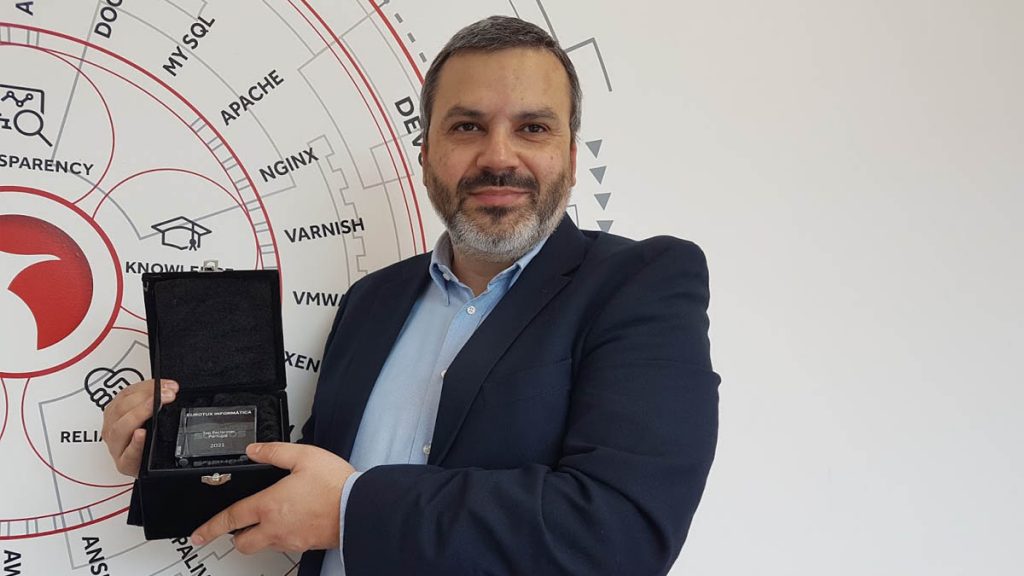 Jorge Paiva, Eurotux's Sales Director, states that "Eurotux's renewed portfolio of security solutions is largely based on Sophos' new offer. As Sophos' Top Performer in Portugal, Eurotux has a history of marketing and implementation of Sophos platforms, which gives us unparalleled skills in the installation of this manufacturer's solutions". Eurotux also emphasizes that "These new developments and innovations will allow all our customers to improve their security infrastructure and protect their business".