Eurotux launches DRaaS Solutions
The Disaster Recovery as a Service offer aims to ensure business continuity in companies virtualised Solutions
Eurotux presents its new Disaster Recovery as a Service (DRaaS) outsourcing solution, which complements the company's portfolio.
The DRaaS solution is based on VEEAM technology and was specially designed to be provided as an Outsourcing service, focused on the challenges of customers with environments characterized by system virtualization, specifically VMWare or Microsoft Hyper-V. Eurotux's offer is completely modular and can be provided as a single service or as part of a broader outsourcing approach, such as Managed Services, Hosting, Backup as a Service or even as part of the most recent tailor-made outsourcing solution – Trust by Eurotux.
Among other advantages of using Eurotux's Disaster Recovery as a Service Outsourcing services, we highlight the following:
Ensures business continuity with cloud resources even in the event of technical interventions in the infrastructure.
Eliminates the need for the customer to have its own physical data centre to ensure protection against a catastrophic event.
Transforms the investment commonly allocated to physical and human resources to manage the disaster recovery plan into a scalable operational expense.
Enables rapid recovery from ransomware attacks, as data is stored in a facility outside the company perimeter, not part of the local network, and with multiple restore points that can be accessed to recover the information.
Provides scalable flexibility that allows for rapid growth or the decommissioning of systems (in the event of business contraction).
High reliability ratings as the solution provides for industry standard best practices and processes.
Simplifies Disaster Recovery testing policy.
Access to a Eurotux team, with expertise in DRaaS technologies and other complementary technologies, available 24/7.
Whether through superior reliability or due to gaps in human resources needed to manage the infrastructure, DRaaS outsourcing is a solution designed especially for any organisation that wants to ensure business continuity with a monthly investment that can be adjusted according to its needs.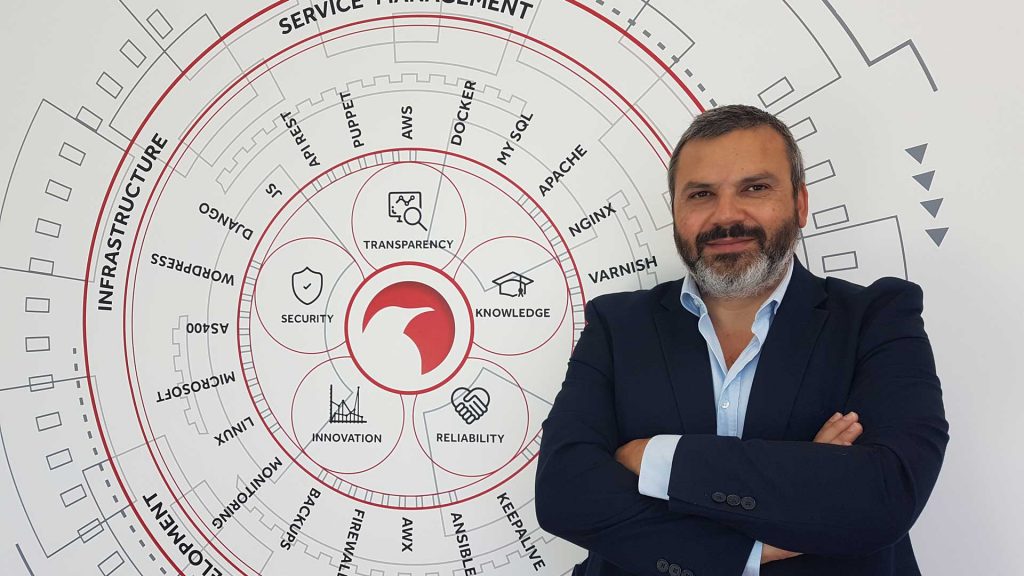 Jorge Paiva, Head of Sales at Eurotux, explains that "the DRaaS solution which Eurotux is now offering as an outsourcing service was designed to provide companies with virtualized environments a simple, reliable and modular way to ensure business continuity". This solution can be adjusted to better meet the organization's challenges and can even be provided within more comprehensive outsourcing service approaches, such as Trust by Eurotux".