Eurotux strengthens IBM partnership for hybrid cloud solutions
Eurotux has reinforced its partnership with IBM to provide and implement Hybrid Cloud solutions
The partnership between Eurotux and the American multinational company, strengthened with this new offer, is now entering a new phase, with on-premise solutions, mainly based on hybrid cloud solutions based on storage equipment and power servers.
Eurotux's deep technical knowledge of IBM solutions allows the company to provide comprehensive solutions, with IBM and other manufacturers' technology. This approach enables the implementation of fully interconnected multi-vendor infrastructures, as opposed to an isolated island approach.
With the exponential increase in data produced by companies and users, the market demands alternative solutions to the traditional storage model, without jeopardising agility and performance, and without compromising cost control. The hybrid multicloud environment enables the movement and collaboration needed to leverage data and business applications across all areas of the enterprise, allowing the movement of information across multiple public clouds from multiple vendors.
Eurotux's experience with IBM's ecosystem solutions and its expertise in, for example, Kubernetes and OpenShift, enables hybrid multicloud architectures available in partnership with IBM to quickly and reliably access data, whether it is stored on-site or off-site.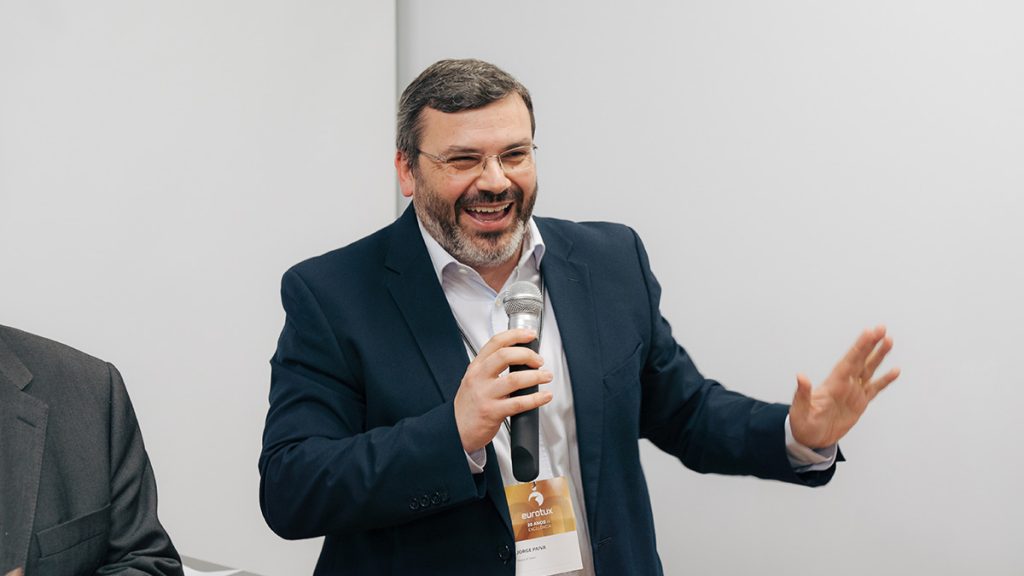 Jorge Paiva, Eurotux's Commercial Director, states that "Eurotux's partnership with IBM combines IBM's technological excellence with Eurotux's unmatched consulting, implementation and technical support capabilities. Eurotux's relationship with IBM has a history of success that speaks for itself, and this new partnership reinforces the ties between both companies, but mainly benefits the national market, since it guarantees robust hybrid cloud solutions, with total security and easily manageable."
Eurotux has IBM's Gold Business Partner status, a distinction which highlights excellence in services provided to clients and highlights the company's superior technical skills, encompassing several certifications. The "Gold" level also recognizes Eurotux's clients' satisfaction with IBM products sold and implemented by their professionals and highlights the success in commercializing them. Eurotux also has competence in "Storage Systems", with IBM's "Specialist" level.